Keiken + George Jasper Stone
Artist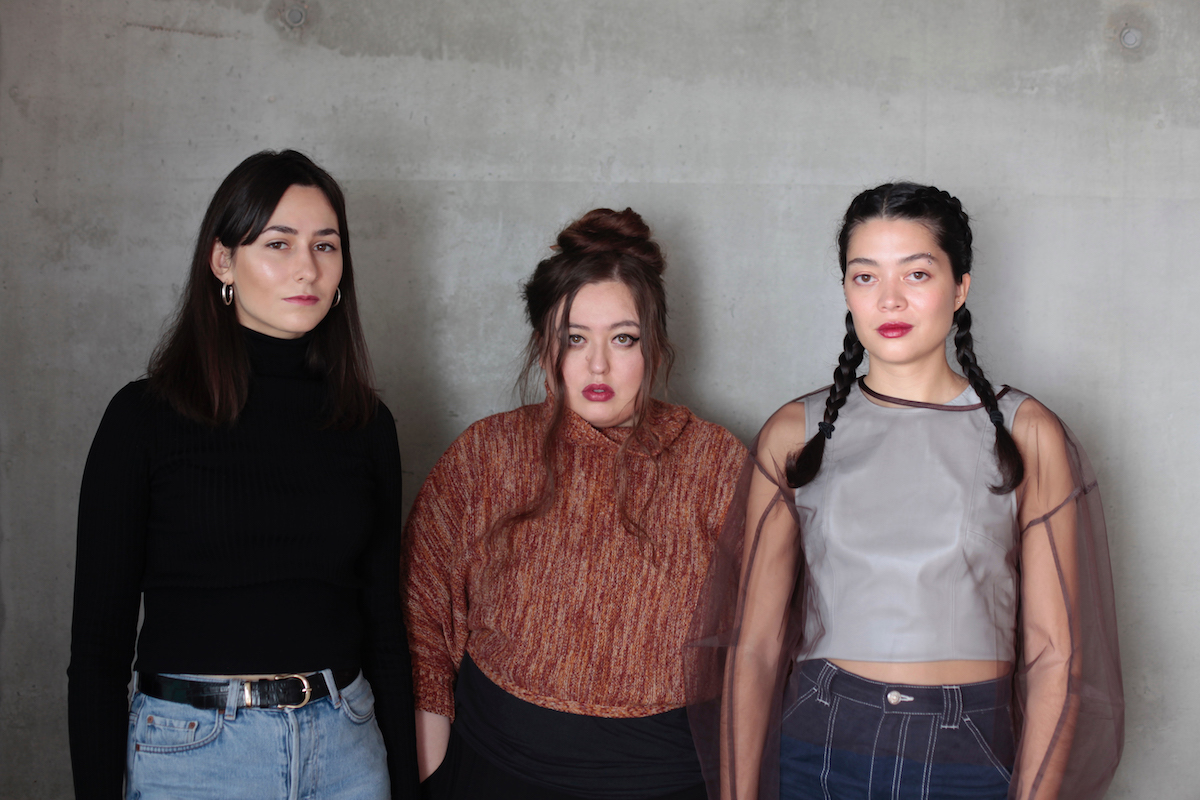 Keiken are a collaborative practice, co-founded by artists Tanya Cruz, Hana Omori and Isabel Ramos in 2015, who frequently work with multiple collaborators. Based between London and Berlin, they come from mixed diasporic backgrounds (Mexican/Japanese/European/Jewish). Keiken, the Japanese word for experience, create speculative worlds, using moving-image, CGI, gaming software, installation, virtual and augmented reality, programming and performance to merge the physical and digital. Their work simulates new structures and ways of existing, exploring how societal introjection governs the way we feel, think and perceive.
Recent exhibitions and projects include: E-motion Graphics, Yebisu International Festival for Art & Alternative Visions 2021, Tokyo Photographic Art Museum, Tokyo (2021); The Time Complex, Yerevan Biennial, Online; Augmented Empathy, FACT, Liverpool; The Metaverse Womb, 3hd 2020, HAU Hebbel am Ufer, Berlin; Ghosts & Apparitions, Sheffield Doc Fest, Online; Metaverse: We are at the end of something, Mira Festival, IDEAL, Barcelona; Sessions, Block Universe, Online; The Artist is Online, Koenig Galerie, Online; How to Make a Paradise, Frankfurter Kunstverein, Frankfurt, The Eternal Network transmediale 2020, Haus der Kulturen der Welt HKW, Berlin (2020); Image Behaviour, ICA, London; Jerwood Collaborate!, Jerwood Arts, London (2019).
Portrait credit: Callum Leo Hughes
George Jasper Stone is a digital artist based in London, UK. Their practice is often collaboratively based, working with musicians, artists, live performance, contemporary dance, set design, photography, installation, fashion print, VFX and graphic design.
They propose alternative virtual spaces which often call on participation into worlds that interlink fantasy and reality. Their work is often characterised by constructing digital scenes which transcode data from physical environments to digital experiences. They aim to create a dialogue to accessible, detailed and fantastical semiotics.
Their latest collaborative film works include; Feel My Metaverse (2019) exhibited at transmediale 2020 End to End at Haus der Kulturen der Welt, Berlin; How to Make a Paradise, Frankfurter Kunstverein, Frankfurt (2020); Feel(s) 360 Image Behaviour, ICA London; and Jerwood Art's Collaborate!, Jerwood Space, London (2019); IFSR (2020) exhibited at Sensus Light and Dark, Monom Gallery, Berlin (2020).
Stone has recently been producing artworks for musicians, installations and establishments such as OffWhite c/o Virgil Abloh, Selfridges, FKA Twigs, Dazed, Adidas, MaisonMargiela, Byredo, Louis Vuitton, Crack Magazine, Jónsí and London Contemporary Orchestra.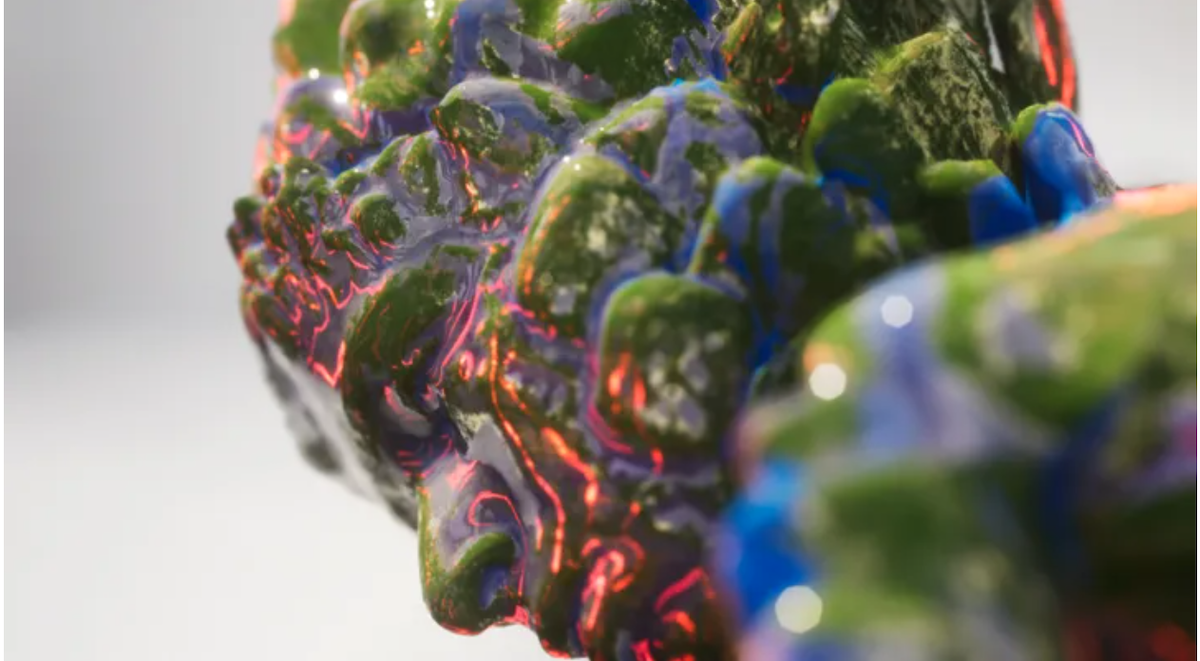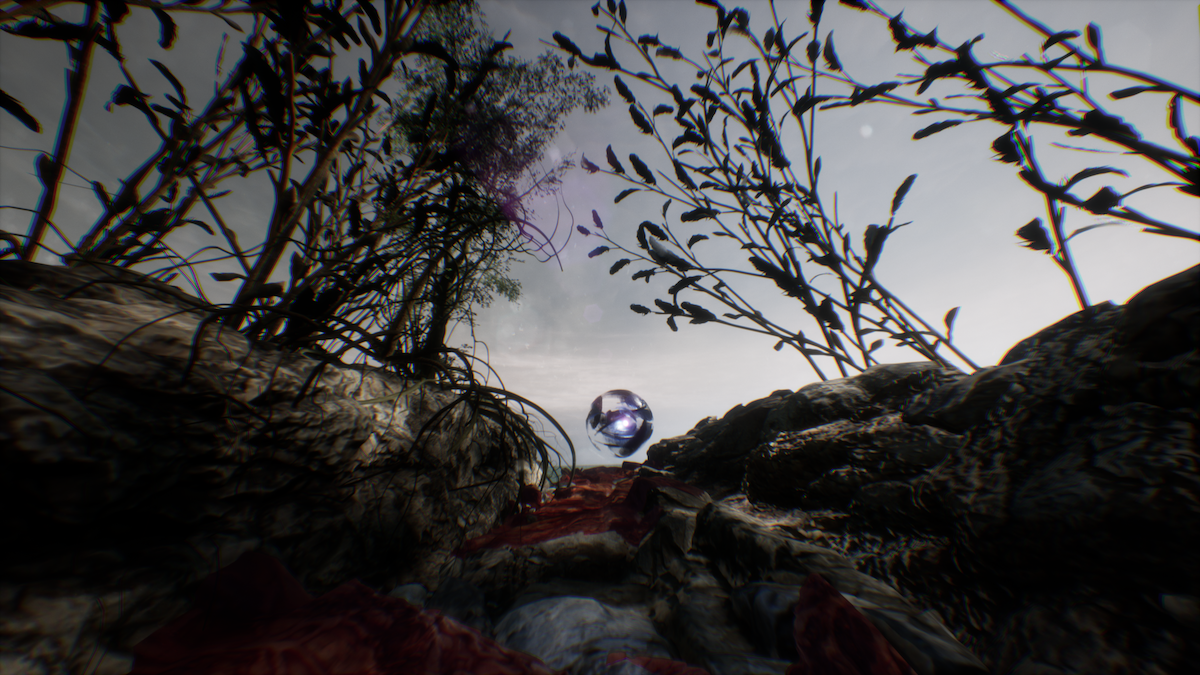 Screening | Daata Films
---
April 11, 2021 12:00 pm CST
---
Still from Re-Wildling by Jakob Kudsk Steensen These films were streamed as a full Daata compilation on Sunday, April 11th at 12pm CDT. EXPO CHGO ONLINE was complemented by a thematic selection of short films on the environment by emerging contemporary artists, curated in partnership with Daata (daata.art). The works were screened together as a compilation […]
More information →